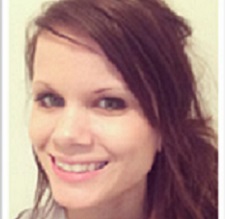 Gena Morgan
BSc(Kin)
Registered Kinesiologist
Gena is a Practicing Kinesiologist affiliated with the British Columbia Association of Kinesiologists. She graduated from the University of the Fraser Valley in 2015 with a Bachelor's degree in Kinesiology and Physical Education, concentrating in Exercise Science. She is also a CSEP-Certified Personal Trainer, Rocktape-Certified Fascial Movement Taping Provider and has obtained the Essential Kinetics: Movement Assessment and Corrective Exercise Certification.
Gena loves participating in adventure sports and outdoor activities of all varieties. Her favourites are snowboarding, surfing, downhill mountain-biking, and hiking. Her active lifestyle inspired her to pursue a career in the health and rehabilitation field as she is passionate about helping others achieve their health and fitness goals. Gena has ongoing experience with a wide variety of clients, delivering active rehabilitation and fitness programs to aid in post-accident and sports injury recovery and improve strength, posture, mobility and overall health.  She believes in taking a functional approach to her assessments and training to help get her clients back to what they enjoy most.
Gena plans to continually strive for progression in her career as a Kinesiologist, focusing on assisting, educating and motivating clients along their road to recovery.